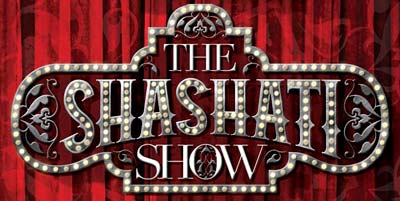 Attention all film lovers!

Shashati.TV, in association with Cinemagic Kuwait, are proud to present "The Shashati Show" - Kuwait's biggest Audio-Visual variety performance!

Hosted by ShowTime's very own comedy superstar, Wonho Chung, the evening will include the Kuwait premier of the highly anticipated, all-singing, all-dancing musical short film "Wonderful World".

The show will also include a selection of the latest and greatest shorts from across the region, including Emirates Film Competition Winner "The Beggar and Moustafa's Brain", as well as Jordanian Filmmaker Fadi Haddad's critically acclaimed film "Once upon a Piano". The show will also feature a selection of the most recent prize-winning Kuwaiti short films presented by the filmmakers themselves.

But that's not all! Screening for the very first time to a public audience in Kuwait will be 
ikbis.com
's hilarious "Doublage" comedy skits, as well as some innovative Kuwaiti audio-visual comedy clips & sketches!

Join us for a fun-filled evening full of laughs, tears, and above all films!

The event will take place at 7:30 p.m., on Thursday, June 11th at Cinemagic's Rooftop Venue in Old Salmiya. Tickets will be available at the location for the price of 2 K.D – but advance booking is advised, as seating is limited. Send an e-mail to 
filmkuwait@gmail.com
, or call 97996100 to reserve your ticket today!

------------------------------
------------

Here is a sneak peek at the show's line-up:

"Wonderful World" (23' - Kuwait/Jordan)
This is the musical journey of star-crossed lovers Zaid (Nima Algooneh) & Zaina (Sama Falah) in their quest for marital bliss. Lost in a world where men and women speak different languages, they pay a visit to marriage counselor extraordinaire Dr. Brendt (Tamer Gargour), but little do they know, he has problems of his own! 

The Beggar & Moustafa's Brain (8' - Dubai)
Moustafa must make a choice. Its not a difficult one, but beauracracy, agendas and miscommunication are all conflicting inside Moustafa's brain. And this conflict will take you on a journey on Moustafa's train of thought.